EVENT

BQKids Christmas party!

YOU'RE INVITED TO OUR BQKIDS CHRISTMAS PARTY ☃️✨ Come along to Wild Tots where we will be hosting our festive party on Tuesday December 19th 4pm-6pm🎄Join us for a FREE jam-packed session…

READ MORE
YOU'RE INVITED TO OUR BQKIDS CHRISTMAS PARTY ☃️✨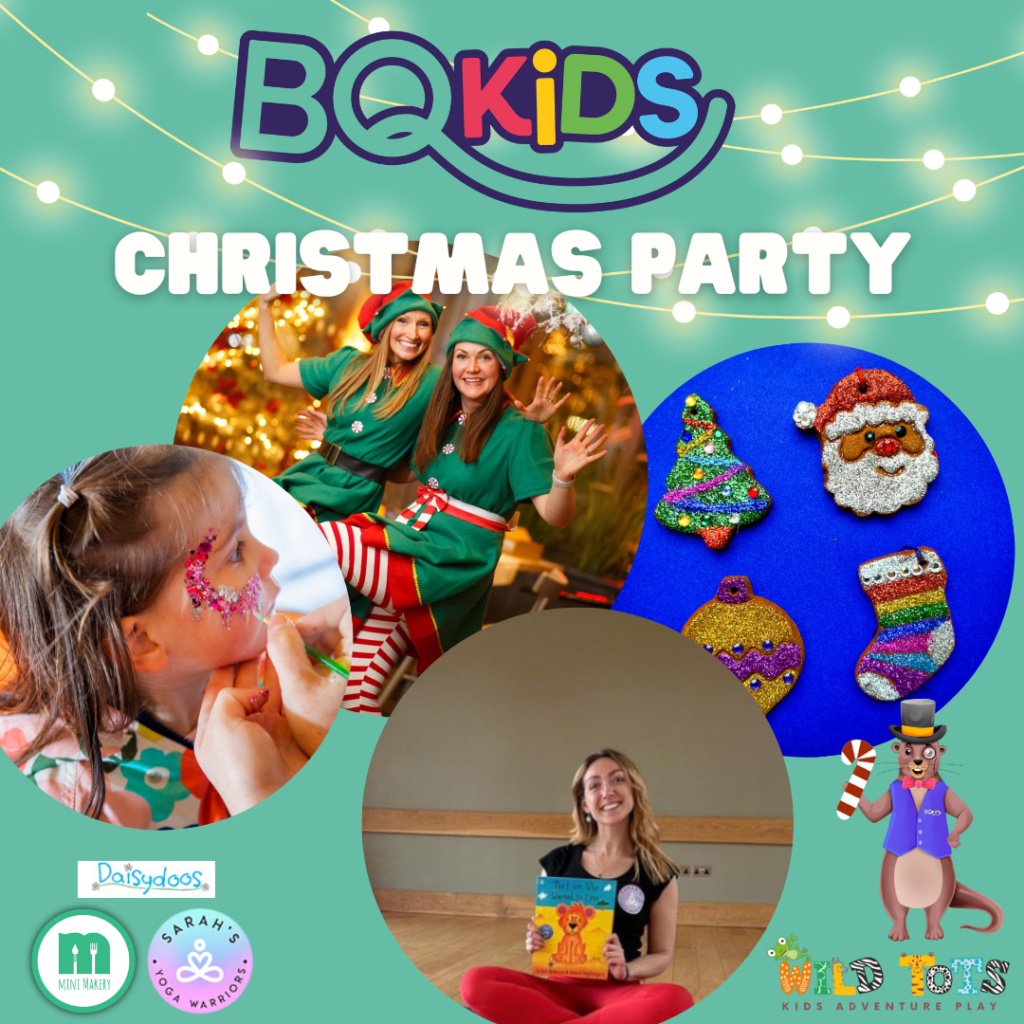 Come along to Wild Tots where we will be hosting our festive party on Tuesday December 19th 4pm-6pm🎄Join us for a FREE jam-packed session of Christmas crafting with The Mini Makery, Sarahs Story Telling and balloon modelling with Daisy Doos. As a special treat, enjoy 1 FREE scoop of ice cream with ANY meal from the Wild Tots kids menu!
Although this is a drop-in session, please still book tickets. We can't wait to see you! 🥳
Get ready to immerse yourself in the enchanting world of Christmas at Barons Quay with our Winter Wonderland Lights Trail! ✨
Wander beneath the twinkling snow arches, explore the enchanting castle, meet our friendly giant snowman, and strike a pose on the majestic ice throne! It's an adventure filled with magical moments for the whole family!
Feeling lucky? We're running an exciting contest where you can win a £100 voucher! Simply share your stunning seasonal light trail photos with us on Instagram for a chance to win big. Let your creativity shine and capture the magic of the season! Tag us on Instagram @baronsquay.
Visit us at Barons Quay and make this festive season truly magical.
Discover the Magic of Christmas with a Visit to Santa here in Barons Quay! 🎅
Make your children's dreams come true with a heartwarming visit to the one and only Santa Claus!
Share Your Christmas Wishes 🎁
Bring your little ones and watch their eyes light up with excitement as they sit on Santa's lap and share their dearest Christmas wishes. Whether it's a special gift, spreading love and joy, or simply expressing gratitude, Santa is there to listen with a warm heart and a twinkle in his eye.
Capture the Moments 📸
Don't forget to snap a picture of the special moments they share with Santa!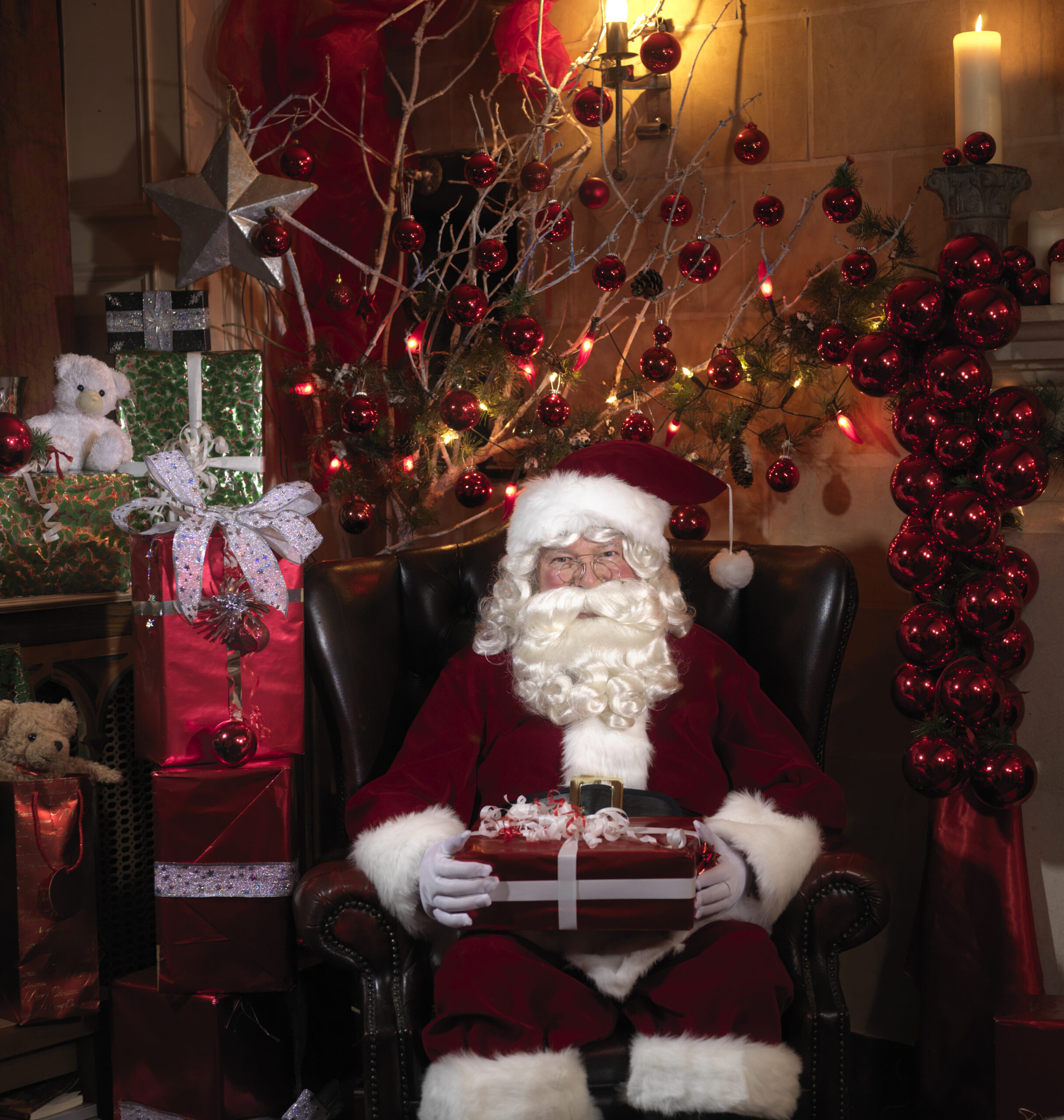 Located outside of H&M, Barons Quay.
Wild Tots will be opening their doors on Sunday 22nd October, and they can't wait to meet you all! You're invited to come along for an hour of free play anytime between 12-4pm.
Here's a sneak peek…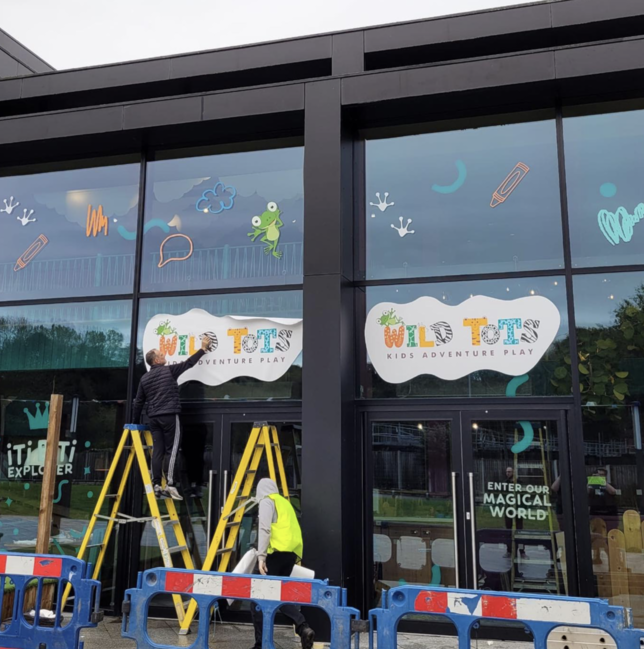 Don't miss out on the party of the year to see 2023 out! That South African place are throwing an 80's themed disco party with the amazing Heidi Lekker hosting all night long 👏 The night starts at 7pm and for £48pp you get a stunning night of food, prizes and the ultimate drag show. Book now before you miss your chance, just give them a call 01606 331 603.
Join us at Puddle Ducks in Barons Quay for our first BQkids event of the year featuring the brilliant Diddi Dance! 
Diddi Dance is back for an energetic class for the little ones, letting their imaginations go wild through singing and dancing.
Children will also get to meet Puddle the duck and take away a BQKids party bag.
On the 17th January at Puddle Ducks, Barons Quay
Limited spaces available, click here to register before tickets sell out…
Popcat's Music Northwich will host an energetic and creative class where little ones can develop their communication and language skills through music and movement.
Children will also get to meet Puddle the duck and take away a BQKids party bag and balloon.
On the 11th October, 11am-12pm at Puddle Ducks, Barons Quay
Limited spaces available, click to register before tickets sell out…https://www.eventbrite.co.uk/e/bqkids-music-morning-tickets-428477256007
ONE TICKET ADMITS PARENT AND CHILD. If you're bringing two children please get two tickets. if you can't make the event, please cancel your ticket beforehand, thank you!
Barons Quay is the perfect place for families to enjoy a day out, with great shops, restaurants, cafes and a six-screen cinema! Plus four-hours free parking and our lovely pedestrianised mall makes a safe and convenient environment for kids of all ages.
We also run a number of free events as part of our BQKids Club – sign up to be the first to hear about them and for exclusive offers!
Mini Shoppers
All of our fashion retailers have a kids section for your mini – fashionistas! From the latest sports gear to the best basics – it's all here.
Stay on trend with H&M and River Island's 'mini-me' outfits and designer collaborations or pick up a cool pair of trainers and sportswear from Sports Direct. 
For essential items and school uniforms, don't forget George at ASDA!  They also have a huge selection of toys in-store too. 
But when it comes to toys there is nowhere better than the UK's largest toy retailer, aka toy heaven, The Entertainer! You'll find the most popular toys with a huge product offering from fidget spinners, to outdoor slides and swings, plus the latest brands including PlayMobil, Lego, Hasbro, LOL and Squishmallows!  
For older kids there's GAME, tucked away upstairs in Sports Direct, you will find the latest games, consoles and accessories.
Every child's birthday is a big birthday and Card Factory is always stocked up with party essentials including decorations, party bag fillers, toys, gift wrap and not forgetting a large range of balloons that can be inflated in store.
Mini Treats 
All our restaurants and cafes are family friendly with a range of options for all occasions.
For breakfast it's got to be BEAR for a stack of delicious pancakes with a choice of toppings and don't forget the babycino. For grown ups there's more breakfast and brunch options and amazing river views to enjoy.
For something different head to our newest, South African style restaurant, Culinary Concept! Kids can decorate a doughnut or enjoy a dish from their unique children's menu. They'll love the doughnut french toast or for the more adventurous there's the South African delicacy of borewore roll and chips!
What about pizza or pasta? Wildwood has a great deal, kids deal where they offer 2 courses and a drink for just £6.75. Even better if you're part of BQKids you can get a kid's meal for just £1 – yes £1!
If you just want a quick stop off whilst out shopping, then the ASDA cafe is perfect for a budget friendly meal on the go. Plus, kids under 16 eat for FREE – Monday to Friday after 3pm when you spend £4 in the ASDA café. You can also get free Ella's baby food pouches for children under 18 months old with any purchase in the café too.
For light bites and snacks check out the atmospheric cafe; The Coffee House, with its giant light-up tree and stylish interior. You can enjoy the delicious three-blend coffee and the kids can choose from a huge selection of their homemade cakes and yummy milkshakes. 
Mini Experiences
Don't miss our BQKids FREE events that take place each month for preschoolers. There's a different theme each time with different activities to get involved in – plus every child receives a  party bag and balloon to take home.  Sign-up to find out more here.
A pool in a shopping centre??? That's right! The award winning Puddle Ducks swim school has a bespoke pool here at Barons Quay offering lessons for children from birth to 10 years.  Find out more here: https://www.puddleducks.com. 
Geek out at the gamers paradise – Geek Retreat. They have lots of games to play in-store whilst having a milkshake and a hot dog. It doesn't stop there, they have shelves of merchandise that you can purchase to take home with you after your visit.
Does your little boy need a haircut? Boys aged 0-15 years can get a haircut at CRATE, an award winning barbers, for just £15. Or if your little girl fancies a trip to the salon they can get their hair or nails done over at Beautifix. 
Catch the latest film releases at the Odeon cinema! The kids can choose a treat from the huge wall of pick n mix or create their own snack box for just £4.95, to take in and enjoy snacking on whilst watching the film. See film times here: https://www.odeon.co.uk/cinemas/northwich-barons-quay/. 
Have fun exploring Barons Quay! Tag us in your pictures on socials and use the hashtags #BQKids
We're pleased to invite you to our next FREE BQKids event…
It's time to get creative with our exciting kids crafting session at Costa in Odeon, Barons Quay!
Crafting experts Paper Town Crafts will help little ones to create the perfect Father's Day gift in this hour long workshop.
Little ones will get a free fruit shoot, biscuit, a goodie bag and their creation to take home with them. Plus every attendee will be entered into a free prize draw to WIN a family cinema ticket for Odeon Barons Quay.
Suitable for children aged 18 months to 4 years and parents/carers of all ages.
Spaces are limited so sign-up now! 
A DAY of fun and live music is coming to Barons Quay and will coincide with the finale of the Northwich leg of the Queen's Baton Relay.
Sunday in the Park will be held in River Park from 11am on July 17.
The event will include free activities taking place for all the family, including: children's rides, dancers, live music, performances, DJs, food and bar until 5pm.
The Queen's Baton Relay is expected to arrive shortly after 1pm.
Live music continues into the evening with The Ultimate Beatles Tribute Show, the UK's leading professional Beatles tribute band.
The band, who have performed across the UK, Europe and on BBC's The One Show, will use authentic instruments and costumes to take visitors on a nostalgic journey through all of the key Beatles eras.
Tickets for the evening event are £15 per person and can be purchased online: https://sundayinthepark.org.uk/
Sunday in the Park is supported by Barons Quay, The Salty Dog Northwich, Radio Northwich, Music Northwich, Cheshire West and Chester Council and the Northwich BID.
All proceeds will go to charities and good causes supported by Rotary in Northwich.
The park event will follow the Rare Vitamin Annual Diversion festival, which takes place on July 15 and 16, featuring two days of alternative pop, punk, and psych.
Chris Mundie, organiser of the Annual Diversion, said: "We can't wait to bring some of the best alternative bands around to Northwich, we like to think there's something for everyone on the line up from pop to funk, psych, punk, ska and loads more.
"It'll be great to be out in the sun by the river in Barons Quay watching some of the best bands in the country."
Lina Higuita, centre manager at Barons Quay, said: "It's fantastic to see events taking place in Northwich again this summer and we're delighted to be hosting both the Rare Vitamin Annual Diversion and Sunday in the Park at Barons Quay.
"From alternative pop to the original kings of pop we are gearing up for an amazing weekend of live music, which we hope everyone will enjoy."
EASTER WEEKEND: GOOD FRIDAY – MONDAY 
H&M
09:00 – 18:00, 08:00 – 18:00, CLOSED, 09:00 – 17:00
ASDA
07:00-22:00, 07:00-22:00, CLOSED, 07:00-22:00
Card Factory
09:00 – 17:30, 09:00 – 17:30, CLOSED, 10:00 – 16:00
River Island
09:00 – 17:30, 09:00 – 17:30, CLOSED, 09:00 – 17:30
Geek Retreat
12:00 – 22:00, 12:00 – 22:00, 10:00 – 18:00, 12:00 – 22:00
The Entertainer
CLOSED, 09:00-17:30, CLOSED, 10:00 – 16:00
Sports Direct
09:00 – 18:00, 09:00 – 18:00, CLOSED, 09:00 – 18:00
CRATE
09:00-19:00, 08:00-16:00, CLOSED, CLOSED
PUDDLE DUCKS
CLOSED
BARRHEAD TRAVEL
10:00-16:00, 09:30-17:30, CLOSED, 10:00-16:00
BEAUTIFIX
9.30-17.30, 8.00 – 15.00, CLOSED, CLOSED
WILDWOOD
12:00 – 22:00
THE COFFEE HOUSE
09:00 – 17:00, 08:00 – 18:00, 08:00 – 18:00, 09:00 – 17:00
BEAR
9:00 – 16:00,9:00 – 16:00,08:00 – 18:00, CLOSED
CULINARY CONCEPT
09:00 – 23:00,09:00 – 23:00, 09:00 – 17.30, 09:00 – 17.30
COSTA
10:00 – 19:00 
ODEON
See odeon.co.uk for film times.
Extended Opening Hours
River Island
Black Friday (26th November) Open until 7pm
Saturday 27th November Open until 7pm
16th & 17th December open until 6.30pm
20-24th December – Open until 6.30pm
The Entertainer 
Black Friday (26th November) Open until 7pm
Saturday 27th November Open until 7pm
From Monday 29th November – 8.30am – 6pm
Xmas Eve 8.30am – 5pm
H&M 
Black Friday (26th November) Open until 7pm
Saturday 27th November Open until 7pm
Open until 7pm on Thursday 9th December, Thursday 16th December, Friday 17th December and Saturday 18th December
2o-23rd December – open until 7pm
Christmas Eve – close @ 5pm
Sports Direct 
13th Dec – 24th December Monday – Friday open until 8pm
Saturday 18th December – Open until 7pm
Following the success of Project Happy this Summer, Barons Quay is introducing Project Merry.
Bringing the festive cheer, no matter what 2020 throws at us, we're determined to help make Christmas special for everyone in Northwich.
LIGHTS!
The Project Merry light installation, which is now in situ in the wildflower meadow area of the centre opposite Sticky Paws and next to Odeon Cinemas, has created an 'after dark rainbow wonderland' that people can wander through and includes a 10 metre light tunnel, disco balls and a rainbow forest.  Buildings in the area have also been given the rainbow treatment with colourful uplighting to help create a magical experience for shoppers and visitors.
LANTERNS!
Even though the Lantern parade has been cancelled we've still found a way of celebrating with the local community.
Artist Russell Kirk working with CW&C and Northwich Town Council has designed special lantern kits and distanced workshops which has enabled children across Northwich to get involved.
Pupils from Witton Church walk, Victoria Road, Charles Darwin and Leftwich Primary Schools have been busy making lanterns which will be used to decorate the Town during the festive period.
"..The children loved making the lanterns. We had a super time"..Sian Simcock, Witton Walk.
You can see the children's lanterns next to River Island.
ART WORKSHOP
Following the success of the artwork around Barons Quay, we've invited artist Emma Evans back to do an online art workshop.
On Saturday 28th November at 10am, families were invited to take part in an online art workshop with  Emma to make their own piece of artwork at home that will then become part of a large-scale art installation at Barons Quay before Christmas.  Any child that takes part and shares a picture of their rainbow  on social media using #ProjectMerry will also go into a prize draw to win a £50 voucher for The Entertainer.
Artworks can also be submitted to the special postbox in the travellator hall between 1st-14th December, they will then be used to create a new display in Barons Quay.
MAKE YOURSELF MERRY
Take part in our Make Yourself Merry competition!
In this online game, you'll be able to have fun uploading photos and giving them a festive twist for a chance to win a £200 shopping voucher! Once you've created your festive photo, share it using #ProjectMerry and don't forget to tag us in!
Make Your Christmas Picture Here
CHRISTMAS GIFT GUIDE
Finally, we've been working with all the stores and restaurants at Barons Quay to come up with some great gift ideas to help you get your Christmas shopping done in December.  Take a look at it here.
What is Project Happy?
Project Happy is a campaign by Barons Quay and Cheshire West and Chester Council, bringing positivity to Northwich post lockdown. This exciting new project will include a series of engaging street artworks and initiatives to reward the Northwich charities and individuals that have helped local people during the outbreak.
North West artist Emma Evans is working with us to bring colour the shopping centre as well as the streets of Northwich, with three original artworks.
Lina Higuita, Centre Manager at Barons Quay said: "The aim of Project Happy is to embrace all the positive things about Northwich, whether that's our heritage or the spirit which local people have shown throughout the coronavirus outbreak. We know that this has been an incredibly difficult time for local people and businesses and so we are aiming to bring positivity to the town and celebrate local heroes over the next few months."
Councillor Richard Beacham, Cabinet Member for Housing, Regeneration and Growth said: "The past few months have been challenging for us all and some more than others. The full impact of Coronavirus on our communities and economy are not yet known, but despite all of this it's important that we can look to a future beyond this crisis.
"Whilst we are isolated or restricted in our movements, we are still part of a wider community and we need to seize opportunities to remember that. People in Northwich are so proud of the town and this project is about using that positivity to create something for everyone to enjoy, as soon as they are safely able to do so. I am really looking forward to seeing the finished murals for myself."
Art Competition
In June we launched an art competition, asking children in Northwich to draw what makes them happy! The prize for the winning picture? To be included in Emma's mural at Barons Quay and a £100 shopping voucher for The Entertainer! We had hundreds of entries and although it was very tough for the judges, we shortlisted 5 runner-ups and one winner, which was Jude Cole and his picture of his pet dog, Buddy. You can find out more about the competition here.
When non-essential shops started to open again in June, artist Emma Evans came to Barons Quay to bring colour and positive messaging to the windows and columns around the centre. Visitors have enjoyed seeing the artworks and have even started posing in front of them!
Northwich Heroes
In July we joined forces with the Northwich BID to search for Northwich Heroes, local people who went that extra mile to help others during lockdown.  The nominations flooded in and we were overwhelmed by the positive stories that came out of such a difficult time.  Again, the judges had a tough time selecting the winners, but in the end Laura Clifton, John and Julia Griffiths, Daniel Pendlebury and Sarah Lees all received a certificate and £100 shopping vouchers for their hard work. You can read their story here.
We're in this together!
In August, Emma started work on the huge 5m x 10m Project Happy mural at Barons Quay…
At the start of September the artwork, entitled 'We're in this together' was unveiled!
Inspired by the people and landmarks of Northwich the mural includes the River Weaver, Lion Salt Works and the Anderton Boat Lift.
Emma's brief was to bring colour, inspiration and hope to local residents, giving them something fun to engage with following the coronavirus outbreak.
The design also includes the work of our competition winner Jude Cole, and the names of the Northwich Heroes on the trunk of the tree.
Large rainbows and sunbeams represent the dawn of a new area for the town, with the tree symbolising solid roots and new growth for Northwich.  The trunk pays tribute to local people with famous faces and the Northwich Heroes names written into the design.
The picture includes five umbrellas representing Happiness, Love, Bright Ideas, Hope and Wisdom, that are positioned at different heights. Passers by are invited to stand under the umbrella that best suits their mood and take pictures.
We are now inviting  people to share their images of the artwork for a chance to win shopping vouchers.  Each month the best picture will receive a £50 voucher for a Barons Quay store of their choice. For a chance to win images should be shared on on social media using #ProjectHappy and tagging in @BaronsQuay on Facebook or Instagram and @barons_quay on Twitter.
You can read the full story about the artwork here.
Mid Cheshire Foodbank
In November 2020 Barons Quay unveiled a new piece of art to encourage visitors to donate to Mid Cheshire food bank as part of its Project Happy campaign.
The Mid Cheshire Foodbank was established in 2012. The charity provides nutritionally balanced emergency food and support to local people. It is part of a nationwide network of foodbanks, supported by The Trussell Trust, working to combat poverty and hunger across the UK.
Catherine Lawton from Mid Cheshire Foodbank said: "We are seeing increasing numbers of local families coming through our doors. Many of them are not on long term benefits and they never anticipated they would need our services. Some have had their hours drastically reduced or have been put on furlough at work and simply can't make ends meet to afford the basics.
"This problem is not unique to the current pandemic, but our services have obviously been put under extra strain. We are delighted to receive direct cash donations as we use existing relationships with retailers and food suppliers to purchase at heavily discounted rates.  As little as £2 will go a long way to feeding a local family in need.
"Great initiatives like Project Happy and this amazing art installation will help us to gain visibility in our local community and hopefully people will donate whatever they can afford."
To read the whole story click here.
Project Happy is a new initiative from Barons Quay and Cheshire West and Chester Council to help spread positivity in Northwich during this very difficult time.
As part of Project Happy, North West artist Emma Evans will bring happiness and colour to Barons Quay and the town centre with a series of street artworks, and children in Northwich are invited to be part of it!
Under 16s, who live or go to school in Northwich are invited to get creative and draw an object that makes them happy. One drawing will be chosen to be part of the mural at Barons Quay, the winner will also receive a £50 voucher to spend at The Entertainer and five runner ups win a £20 voucher.
How to enter:
Draw one object that makes you happy
On a piece of plain, white A4 paper
Keep your design simple – but use lots of colour!
You can use paint, felt tips, crayons or pencils
Ask a parent or carer to take a photo of your masterpiece
Share on social media tagging in @baronsquay or @barons_quay on Twitter
Use #ProjectHappy
Deadline for entries 26th June 2020
Terms and conditions can be found here.
Watch the video for some helpful hints and tip from Emma!
Lina Higuita, Centre Manager at Barons Quay said: "The aim of Project Happy is to embrace all the positive things about Northwich, whether that's our heritage or the spirit which local people have shown throughout the coronavirus outbreak. We know that this has been an incredibly difficult time for local people and businesses and so we are aiming to bring positivity to the town and celebrate local heroes over the next few months."
"We have seen that children and their families are getting creative at home, painting rainbows and using art to keep their spirits up, they have inspired our street arts project! You don't have to be an artist to get involved, we will be posting helpful tips and advice on our social media channels to help get those creative juices flowing."
Artist Emma Evans said: "Many people will be finding life tough at the moment, Project Happy will help people to focus on the positive and I hope that children will enjoy being inspired by the things that make them happy! My advice to entrants is to keep their designs very simple, bold and as colourful as possible, I can't wait to see what they come up with!"
Councillor Richard Beacham, Cabinet Member for Housing, Regeneration and Growth said: "The past few months have been challenging for us all and some more than others. The full impact of Coronavirus on our communities and economy are not yet known, but despite all of this it's important that we can look to a future beyond this crisis. Our mental health and well-being, and that of the young people in Northwich has never been more important, so Project Happy is a fantastic opportunity for local children to get involved with art and leave their mark on their town.
"Whilst we are isolated or restricted in our movements, we are still part of a wider community and we need to seize opportunities to remember that. People in Northwich are so proud of the town and this project is about using that positivity to create something for everyone to enjoy, as soon as they are safely able to do so. I am really looking forward to seeing the finished murals for myself."
Are you getting too comfy in your work from home joggers and loungewear? Are you missing perusing the shops for the latest looks? Our fashion stores may be closed at the moment but we can bring the latest looks to you! 
We've picked our favourite trends from this year's Autumn/Winter fashion shows, so you can start planning your winter wardrobe now.
#1 Sustainability
Although sustainability should be on every brands' radar right now, it is developing into more than just a trend. H&M first launched their 'Conscious Collection' in 2010 with a huge range of styles made with sustainable materials such as organic cotton and recycled polyester. Their recent collection includes classic cuts and styles, such as these 'Mom High Ankle Jeans'.
#2 Fringe
Fringe is a style that comes and goes and we're glad to say that it's back for AW20! Tassels can add drama to any accessory or piece of clothing, River Island have a huge range of handbags, jackets and tops in line with this trend but our favourite is the 'Cream suedette fringe studded jacket' in the classic leather biker jacket style that is always a winner.
#3 Oversized Coats 
This trend is definitely something we can get behind because it means being wrapped up warm but still looking good! An oversized puffer is great for a more casual look or you can dress up this trend in this H&M 'Oversized trench coat'. A modern take on a classic style – great for when you're back in the office!
#4 Leather 
Have you noticed leather has been taking over the catwalks recently? Leather blazers, trench coats, skirts and more recently – dresses. A leather dress will be your new statement piece this Autumn season, we've found two great options from River Island for a more casual or dressed up look. The 'Stone faux leather pinafore mini dress' is the perfect autumn outfit paired with a long sleeve turtleneck underneath for extra warmth. If you're looking for something less casual, the 'Black faux leather belted bandeau dress' is a stylish option!  
#5 Checks 
Checks are a classic pattern that you can incorporate into so many different outfits.. A checked shirt over a t-shirt with ripped jeans makes for a casual look, but we've found a style from H&M that we think will be perfect for your autumn wardrobe this year. A check skirt with a jumper is a classic autumnal look which is versatile and can be dressed up or down! 
#6 Colour 
Normally we associate Autumn with burnt oranges, mustard and burgundy. However, why not experiment this year with bright colours? Mandarin red, strong blue and marine green are all colours to look out for this year. We've got some examples below to show you how to style these differently – don't be afraid of bright colours! You can either stand out from the crowd in the 'Blue belted longline blazer' suit from River Island, or take a more subtle approach with the red 'wool-blend jumper' from H&M.
#7 Windbreaker Layers 
If you're not quite ready to give up the loungewear just yet, we have some good news for you! Styling a windbreaker with layers was a highlight of Versace and Louis Vuitton shows this year and will give you a great street-style edge to your look. Style with skirts or a dress for a more unique look. The options below are from Sports Direct – both under £40! Search 'Windbreaker Jacket Ladies'.
Come and celebrate the summer at Beach on the Quay from Friday 2nd August to Sunday 1st September, 10am to 6pm everyday.
Please note these dates and times are weather dependent. Updates will be posted on the Barons Quay Facebook and Twitter page. 
We will be hosting free and exciting summer activity at Barons Quay.
We're excited to be welcoming back the beach, which will be located opposite H&M.
We will also be hosting…
Saturday 3rd August:
Bucket and Spade Decorating with Face Painting from 11am – 4pm.
Saturday 10th August:
Beach Ball Decorating with Face Painting from 11am – 4pm.
Saturday 17th August:
Ice Cream Giveaway (whilst stock lasts)
Saturday 24th August:
Giant Roaming Seagulls.
Keep an eye out on our social media for more announcements.
We can't wait to see you there!
Find out more on our Facebook Event page here.
*Activities are first come first serve.
Barons Quay's newest restaurant is now open!
With a roof top terrace, a food hall serving delicious street food and drinks, and events set to take place across numerous nights throughout the week, you will want to visit very soon.
Check out the photos from the VIP launch on our Facebook Page and watch the video from the night, from our friends at Solutions 24-7.
Barons Quay Social Launch Night 1st August 2019 from Studio 24-7 on Vimeo.
BARONS Quay was brought to life on Thursday as the £80 million 'anchor' chain H&M opened its doors.
The long-awaited opening drew hundreds into the town centre, braving the cold and mist to queue from before 9 am on October 18 – two hours before the official opening at 11am.
Dozens of new staff members put on a show for the waiting crowds, performing a flash-mob dance backed by a live in-store DJ and confetti cannons as the clock approached 11am.
11am Thursday 18th October 
H&M are excited to announce the launch of H&M located in Barons Quay, Northwich. Covering one floor in excess of 1670sqm. 
With full Ladies, Divided, Men's, Baby & Kidswear concepts available, this new store will provide great quality fashion, at affordable prices, in a sustainable way. On launch morning, the first 200 lucky customers in the queue will receive an exclusive goodie bag. All customers who join the queue before 11 am will receive a 25% discount wristband to redeem against their entire purchase that day. Customers will be welcome to peruse the available fashion collections while enjoying the latest tracks from an in-store DJ.
"H&M are delighted to be opening a new store in Baron Quays, Northwich. This is an exciting opportunity for the brand to expand and bring our fantastic fashion offering to new customers at this location." says Toni Galli, H&M's Country Manager for UK & IE
Founded in Sweden in 1947, H&M opened its first UK store in 1976. Forty years later, the UK and Ireland portfolio has grown to include in excess of 264 stores.
Keep watching our social channels for any updates.
The Northwich River Festival will take place at the fantastic Barons Quay on Saturday 14th and Sunday 15th July. Building on the incredible success of last year's event we are delighted to announce to you all about the exciting new things that will be happening across the weekend.
Not only do we see the return of the Dragon Boat Race on Saturday, there's also Homebuilt Raft Racing on the Sunday; a chance for everyone to get involved. Want to enter? You'll need a team of six to build a raft and then compete in race heats between Town Bridge and Barons Quay. Not only that but we'd love to see each team in fancy dress to make things even more exciting. There will also be two open air concerts in the evening; the perfect wind down after a long day of raft racing.
If you're a music lover, then you'll love what's happening on the Saturday. There will be a 'Party in the Park' featuring ABBA NOW supported by Heart and Soul. It's an opportunity to put on your dancing shoes and 80s flared jeans, and party the night away.
Things start to wind down on Sunday evening with 'Proms in the Park' featuring the Vale Royal Youth Orchestra, which has all the best young musicians in the area. Also, Welsh Soprano singer Rhian-Carys Jones will be performing a mix of classical and operatic music. Be sure to bring your flags for Rule Britannia!
Both these concerts are ticketed, and in true British fashion they will go ahead whatever the weather. Be sure to pack appropriately! Children are, of course, most welcome. You should also feel free to bring fold up chairs and picnics – why not make a day of it? But there will also be food and drink available if you would rather just rock up and find a patch of grass. The concerts will be held at River Park, and doors will open at 6.30pm, with the concern finishing at 10pm.
Full details of directions, tickets prices, entry information for the raft races and everything else that is happening over the two days can be found on the website – 
www.northwichriverfestival.org.uk
Chairman of the Northwich River Festival, John Walton said: "The NRF 2018 is a Northwich Rotary Club led event in conjunction with our partners. It is a community event for the people of Northwich and the surrounding areas. There is no charge to come down and watch the daytime events. Building on the success of last year the Raft Races and Concerts are new innovations for 2018 and a lot of work is going on to make the whole weekend a great success. Any monies raised over the weekend will split between the Alzheimer's Society ,the RNLI and Northwich Rotary Charities."
The second Northwich River Festival is only around the corner. Check out the full list of events with location map which takes place Saturday 14th & Sunday 15th July at Barons Quay.
Fun on the River
Saturday 14th July:
The MIGHTY River Weaver Dragon Boat Challenge
Sunday 15th July:
A.M. Scouts activities
P.M. The Rotary River Raft Race
P.M. Ducks on The Dane
Both days:
Wheelchair-accessible river trips
Mid Cheshire Stand Up Paddlers (SUP)
Eat, Drink and Shop
Saturday 14th July:
Northwich Artisan Market
Both Days:
Festival and local traders, selling hot and cold food, soft drinks, hot drinks, beer, wine, cocktails
Trade stands
Charity stalls
Local shops in High Street and Witton Street – a great choice of independents and national retailers
Entertainment
Saturday 14th July:
Party in The Park – A Tribute to ABBA
MORE INFO
Sunday 15th July:
Proms in The Park
MORE INFO
Both Days:
Live music and other performances from bands, choirs, solo performers
Typhoon and The Pedal Players
Liverpool Pirate Brethren
Children's Fun Fair and other amusements
Are you a fan of the popular TV show Peaky Blinders? They have been filming some scenes in Northwich! The show is a crime drama set in Birmingham, England during World War I and it follows the lives of the gangster Peaky Blinders family.
The new series hit our screens on Wednesday 15th November and the Chester Chronicle have written an article about their time in Northwich. Take a look here. 
Festive cheer is coming to Weaver Square this winter thanks to an installation of a Christmas Tree there.
The tree was installed on Thursday 16th November near to the seating area outside the Market and opposite the Wow Shop, to bring a yuletide feel to the shopping precinct.
However the tree is not just about adding a Christmassy element to Weaver Square as it will also be supporting the Cheshire Down's Syndrome Support Group.
Throughout November they have been asking for businesses to sponsor a giant bauble on the tree with proceeds going to help brighten a child's future this Christmas. The uptake has been good so far and there are only a limited number left to sponsor.
For businesses that would like to take part, please contact: admin@cdssgroup.org.uk to reserve a bauble.
A festive feel will not just be reserved for Weaver Square though, as the Northwich BID has funded a number of initiatives and resources to help promote and market Christmas in Northwich.
For example they have invested in Christmas Tree hanging baskets around the town, a Christmas Tree by Town Bridge, extensive Marketing and PR coverage and a number of competitions, including the recent Like & Share competition to win a £150 meat voucher from Hormbrey's Family Butchers.
The BID has also allocated funding towards street performance and entertainment at this year's Extravaganza to help ensure the crowds on the day are wowed.
If you want to find out more about the event, head over to the Visit Northwich website where there is a whole section dedicated to the Extravaganza – https://www.visitnorthwich.co.uk/christmas-extravaganza-2017/
Join us at Barons Quay in December for a selection of FREE festive fun!
From 11am on Saturday 2nd, 9th and 16th December, we will have Roller Skating Baubles, Giant Christmas Puddings and Rockin' Robins joining Christmas shoppers. Feel free to take your photo with our festive friends as they walk around Barons Quay.
Appearances at: 11am, 12:30pm & 2:30pm.
Step into the Winter Wonderland at Barons Quay on Saturday 16th & 17th December. Get into the festive spirit and have your photo taken inside our Giant Snow Globe from 10am until 4pm across the weekend. Don't forget to bring your camera.
If you have any questions, you can email us info@baronsquay.co.uk.
INDIE rock band The Charlatans have been rehearsing in Northwich Memorial Park in preparation for their upcoming tour.
Lead singer Tim Burgess tweeted that the group and crew were hard at work in Memorial Court prior to their first concert in Nottingham on November 29.
The frontman, who grew up in Moulton, said: "If you were swimming in the pool at Northwich Memorial Court and thought you heard The Charlatans on that stereo it was us rehearsing in the main hall."
See more photos of the Band rehearsing here.
Visitors packed into Northwich on Saturday 25th November as the town hosted the 2017 Christmas Extravaganza.
Organised once again in a partnership between the Northwich Town Council (NTC) and Northwich Business Improvement District (BID), there was a real festive feel throughout the town as people enjoyed the wide range of attractions and activities which had been booked.
Proceedings got under way at 10:00am with visitors browsing the unique markets on Witton Street and in Barons Square which were hosted by our own Northwich businesses and local artists, while a Christmas Land Train transported people all around Barons Quay.
Reindeers, donkeys and camels joined residents of Northwich and the surrounding villages in multiple spots around the town along with Christmas markets, arts and crafts tent, music acts as well as Dinosaurs roaming the high street for a day of free festive fun.
Visitors to the Barons Quay stall were lucky enough to receive a free tote bag which included a number of Christmas goodies including Barons Quay snowflakes, chocolate coins, candy canes and a fluffy reindeer bookmark.
Wildwood kept people warm with free cups of mulled wine and hot chocolate accompanied by fresh mince pies.
Kids were also captivated by a number of exciting activities and characters including fairground rides, tractor and trailer rides, a gingerbread man, Christmas Elf and a giant snowman. They also had the chance to meet Father Christmas in Santa's Grotto and let him know what presents they were hoping to find under the tree this year.
Further festivities could be found on the High Street and by Brunner Court as Nigel Brown provided Christmas cooking demonstrations opposite the Swinging Witch and visitors got creative at the Arts & Crafts tent which included activities such as gingerbread decorating.
Following all of these attractions, the day concluded with the magical children's lantern parade and Christmas lights switch-on which also saw the Children's Christmas competition winners' designs come to life on the front of the library.
Mesmeric fireworks then transformed the Northwich night sky as the crowds looked on, to bring the day to a spectacular end.
Photos from the day can be seen on our Facebook page here.
On Saturday 9th December, Roaming Christmas Puddings visited Barons Quay to spread festive joy. The act follows on from last weeks Roller Skating Baubles.  Santa Claus returned with Rudolph, providing photo opportunities for shoppers.
Saturday 16th brings the last of the scheduled activities at Barons Quay. These include:  Rockin' Robins joining Christmas shoppers, Santa and Rudolph and a Giant Snow Globe which is perfect for Christmas photos.
Fancy £100 gift voucher for Wildwood Northwich? 
Check out our post on our Facebook page to be in with a chance of winning!
Simply comment with a dish you want to see added to Wildwood's menu here.
Competition closes Monday 15th January 2018.
Terms & Conditions
The competition is open to residents of the United Kingdom aged 18 years or over except employees of Wildwood Restaurants and their close relatives and anyone otherwise connected with the organisation or judging of the competition.

There is no entry fee and no purchase necessary to enter this competition.

By entering this competition, an entrant is indicating his/her agreement to be bound by these terms and conditions.

Route to entry for the competition and details of how to enter are via Barons Quay's Facebook page.

Only one entry will be accepted per person. 

Closing date for entry will be Monday 15th January at 1pm. After this date no further entries to the competition will be permitted.

No responsibility can be accepted for entries not received for whatever reason.

The promoter reserves the right to cancel or amend the competition and these terms and conditions.

The promoter is not responsible for inaccurate prize details supplied to any entrant by any third party connected with this competition.

The prize is as stated and no cash or other alternatives will be offered.The prizes are not transferable. Prizes are subject to availability and we reserve the right to substitute any prize with another of equivalent value without giving notice.

One winner will be chosen

at random from all entries received.

The winner will be notified by direct message on Facebook within 7 days of the closing date. If the winner cannot be contacted or do not claim the prize within 3 days of notification, we reserve the right to withdraw the prize from the winner and pick a replacement winner.

The promoter will notify the winner when and where the prize can be collected.

The promoter's decision in respect of all matters to do with the competition will be final and no correspondence will be entered into.

By entering this competition, an entrant is indicating his/her agreement to be bound by these terms and conditions.

The winner agrees to the use of his/her name and image in any publicity material, as well as their entry. Any personal data relating to the winner or any other entrants will be used solely in accordance with current UK data protection legislation and will not be disclosed to a third party without the entrant's prior consent.

This promotion is in no way sponsored, endorsed or administered by, or associated with, Facebook, Twitter or any other Social Network.
Hugh Jackman, Zac Efron, Michelle Williams and Zendaya star in 'The Greatest Showman', a soaring musical with songs by the Academy Award-winning songwriters behind 'La La Land'.
Odeon describes the film below:
'When P.T. Barnum loses his job after the company's bankruptcy, he sets out to finally give his family the life he promised them by reinventing himself as 'The Greatest Showman'.
He starts putting together a circus, trying to create a show like nobody's ever seen before. But for a unique show, he'll need unique performers unafraid to stand out – after all, no-one ever made a difference by being like everyone else.'
See The Greatest Showman at Odeon Northwich and get 2 courses + 1 drink for £10!
Be quick as the offer is valid until 18th January 2018.
Terms and conditions:
2 Courses + 1 drink for £10
Tickets purchased for the films below can be used to receive 2 courses and a drink for £10 from the set menu at Wildwood Northwich.

Offers can only be redeemed using the tickets bought from the showings displayed.

Offer valid at Wildwood Northwich using tickets from Odeon Northwich only.

Not valid in any other restaurants or in conjunction with any other offer. This offer does not include takeaways, set menus, kids set meal & cinema set menu.
The Northwich River Festival and Regatta took place from Saturday 12th – Sunday 13th August. Northwich town was vibrant with life and festivity and, to our amazement, the sun shone all weekend! The main festival site was located outside Barons Quay's Odeon, where the large steps provided an excellent viewpoint over the River Weaver to watch boats battle it out across the finish line.
There were plenty of activities going on for everyone to get involved in, such as an Artisan Market, trade and charity stalls, children's rides and emergency service displays. With the delicious smells coming from the variety of food, including Wildwood's barbecue, it was any foodie's heaven.
The River Festival had a fantastic turn out and is a great way to put Northwich on the map as a river town. Visit our Facebook Page to view over 200 professionally shot images of the event. 
Northwich's ODEON cinema is continuing to be a great success after eight months with people still flocking there to see the latest blockbusters. 
The cinema first opened just before Christmas in 2016 and the people of Northwich descended on the ODEON over the festive period.
It would be natural to expect a slight drop in attendance figures following this however it has gone from strength to strength and Andrew Moore, who is the General Manager of the Barons Quay ODEON, has explained some of the reasons why he thinks it has remained so popular.
"Odeon Northwich has had a fantastic year so far, exceeding the expected attendance and market share by over a third.
"As more people are aware of the cinema, we are seeing an increase in attendance, which will only improve as the units become occupied. The cinema is performing excellently and I am incredibly proud of the beautiful site which offers amazing views of the River Weaver."
Away from the silver screens, the site also boasts a Costa Coffee on the ground floor and Andrew is keen for more people to take advantage of it and what it's got to offer.
"We have a fabulous Costa on the ground floor of the site, managed by Rachael and run by skilled baristas who will happily cater to your tastes.
"The Costa offers fantastic, scenery, tranquillity, free Wi-Fi and a seating area large enough to cater for groups of all sizes! It is a site with unrivalled views and an atmosphere that you shouldn't miss!"
Book your tickets to see all the latest movies at Barons Quay ODEON
To celebrate the release of 'Justice League' in cinemas November 17th, Warner Bros. Pictures and Barons Quay ODEON offer you the chance to win "Justice League' merchandise.
'Justice League' is a superhero film based on the DC Comics narrative and advance tickets are now on sale at Odeon.
To enter the competition all you need to do is like and comment your favourite superhero on our Facebook post.
Peppa Pig is coming to Barons Quay! The cheeky little piggy will be appearing next to Wildwood at intervals between 10am and 2pm. Bring your little ones for a fun filled Friday and don't forget to bring your camera!
The town is once again set to be transformed into a festive wonderland with a whole host of new, exciting attractions coming to Northwich for this year's event on Saturday 25th November, alongside firm favourites from previous years.
There'll be a Gingerbread Man, Scooby Doo and Christmas Elf on Leicester Street which are sure to be a big hit with the kids. A Christmas Land Train will be on hand to transport people around Barons Quay, the Odeon cinema and Wildwood restaurant all day.
Nativity Animals and a Wise Man's Camel will help spread festive cheer on the High Street and a Brass Band will give the day that quintessential yuletide feel in Weaver Square.
On top of this there'll be plenty of animal attractions for people to look forward to. Santa's trusty Reindeer will be back in Northwich while Birds of Prey and Donkeys are also returning.
These will be joined by the prehistoric T Rex and Triceratops who are sure to captivate and excite the crowds throughout the day on Witton Street and in Barons Square respectively.
There will be art and Christmas markets at the top of Witton Street, a mini market in Barons Square and an Arts & Crafts tent in Brunner Court just by the library.
You can also look forward to Christmas cooking with celebrity chef Nigel Brown who'll be rustling up some winter warmers on the High Street.
Following all of these great attractions the event will culminate with the School's Lantern Parade, Christmas Light Switch On and Firework display, ensuring a magical finish to proceedings.
With this fantastic line up in place, Northwich BID Officer Mark Henshaw is really looking forward to the event and can't wait for the end of November.
"Planning for this event has been under way for a few months already so we're excited to finally reveal what's lined up.
"There are plenty of attractions for the whole family and I'm sure the kids will love the new characters including the Gingerbread Man and Scooby Doo. Just make sure you keep Saturday 25th November free so you can come and get into the festive spirit."
For all of the latest developments regarding the Christmas Extravaganza, make sure you like Visit Northwich on Facebook and follow the Northwich BID and Barons Quay  on Twitter.
Barons Quay organised a number of FREE and exciting activities for the local residents of
Northwich across the October half term holiday.
Monday 30 th October saw shoppers be invited down to the scheme to take part in a free
treat trail where children had to find 12 named pumpkins displayed in shop windows
around Northwich from local businesses taking part. Businesses who took part included
Wildwood, Odeon, Macouti, Northwich Art Shop, White Ribbon to name a few. Over 160
children took part in Monday's Halloween Trail which took place between 10am – 2pm. All
children who took part were entered into a prize draw to be in with the chance of winning 4 Odeon guest passes.
On Wednesday 1 st October, Barons Quay held a graffiti wall workshop for children which
brought together everyone's creative skills. The final artwork piece had over 100 children
take part and contribute. The graffiti masterpiece will be displayed in the centre going
forward for everyone to see.
Friday 3 rd November featured the biggest star to date, to visit Barons Quay, Peppa Pig! As
well as bungee trampolines, giant games and crazy mini golf across the centre for free for
children to take part in, Peppa Pig had over 200 children meeting and greeting the A list
children's character from 10am until 2:30pm. Children and parents continued to take part in the giant games and crazy golf until 3:30pm on Friday.
Barons Quay Operations Manager, Lina Higuita commented; 'We were delighted with the
numbers of children and parents that came out to enjoy the creative and adventurous
activities in Barons Quay over the half term. It was great to see people of all ages having
fun'.
Keep your eyes peeled for more details being announced on the Northwich Christmas
Extravaganza and activities held in Barons Square on Saturday 25th November!