EVENT

BQ Light Trail 2023

Get ready to immerse yourself in the enchanting world of Christmas at Barons Quay with our Winter Wonderland Lights Trail! ✨ Wander beneath the twinkling snow arches, explore the enchanting castle, meet…

READ MORE
Get ready to immerse yourself in the enchanting world of Christmas at Barons Quay with our Winter Wonderland Lights Trail! ✨
Wander beneath the twinkling snow arches, explore the enchanting castle, meet our friendly giant snowman, and strike a pose on the majestic ice throne! It's an adventure filled with magical moments for the whole family!
Feeling lucky? We're running an exciting contest where you can win a £100 voucher! Simply share your stunning seasonal light trail photos with us on Instagram for a chance to win big. Let your creativity shine and capture the magic of the season! Tag us on Instagram @baronsquay.
Visit us at Barons Quay and make this festive season truly magical.
For Her
1. Beautifix Gift Card
Give the gift of pampering with a Beauty Treatment Gift Card from Beautifix Barons Quay. Treat her to a luxurious experience, personalised to her preferences!  Simply pop into Beautifix to grab your Beautifix Gift Voucher.
2. Game: Polaroid Instant Camera
Capture moments instantly with a Polaroid instant camera, available at Game for £79.98. This is the perfect gift to cherish memories and instantly print them in a retro-style format! This is the ideal gift for Christmas day with your loved ones. (Image from expertreviews.com)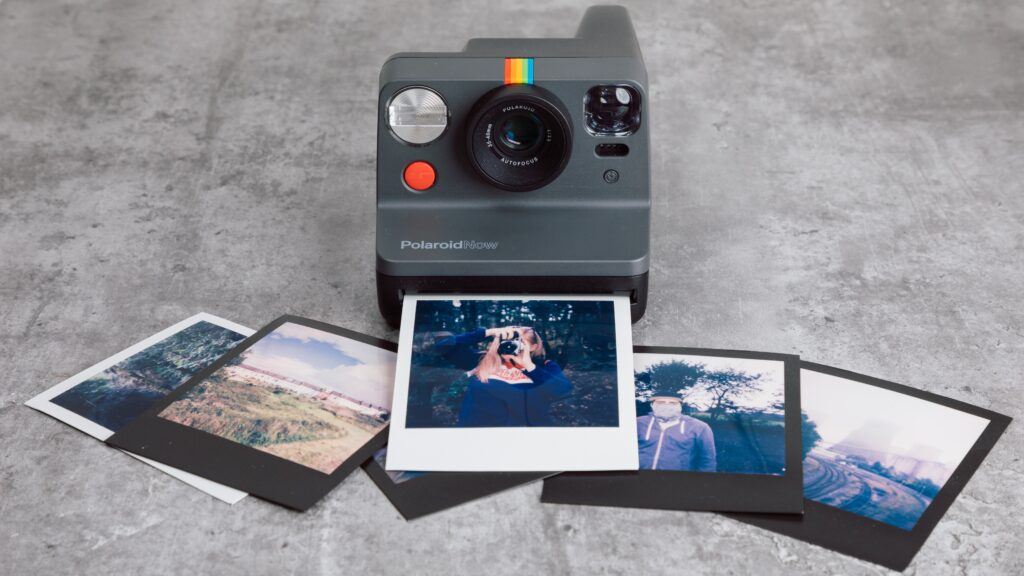 3. H&M Double Breasted Grey Coat
Pick up the stylish Double Breasted Grey Coat from H&M, priced at £54.99. This a trendy and versatile wardrobe staple for the colder months! (image by H&M)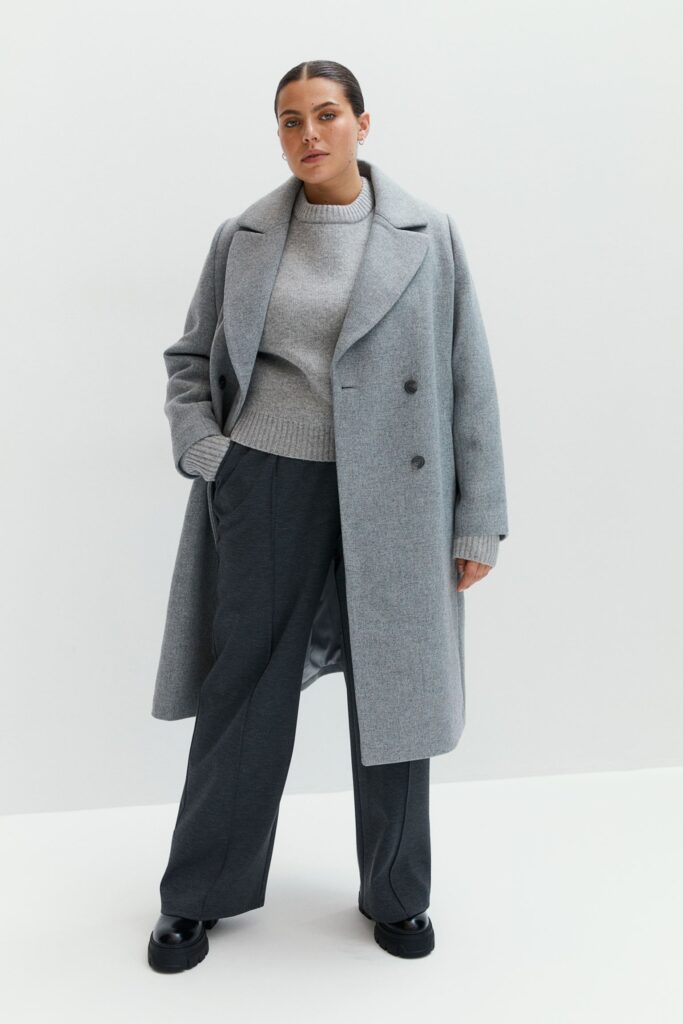 4. Coffee House Voucher
Espresso her love for coffee and sweet treats with a gift card from The Coffee House. If she adores coffee and cake, this gift card promises delightful moments and delicious indulgence.
This Christmas, shower your loved ones with thoughtful gifts tailored to their interests and style. Whether it's grooming essentials, luxurious beauty treatments, trendy fashion, or delightful coffee experiences, these gifts are sure to spread joy and warmth during the festive season.
For Him
1. Crate Christmas Box
Looking for the ideal gift for the special men in your life? The award-winning CRATE barbers Cheshire offers Christmas boxes for just £50! Each box features a voucher for a cut and finish, accompanied by two premium Crate Cheshire products. Perfect for dads, brothers, uncles, and grandads!
2. BEAR Coffee Pods
Indulge his love for coffee and lighten up his mornings with BEAR's top-quality coffee pods. These pods are crafted to perfection, ensuring a rich and flavorful brew every time. Get yours for £15!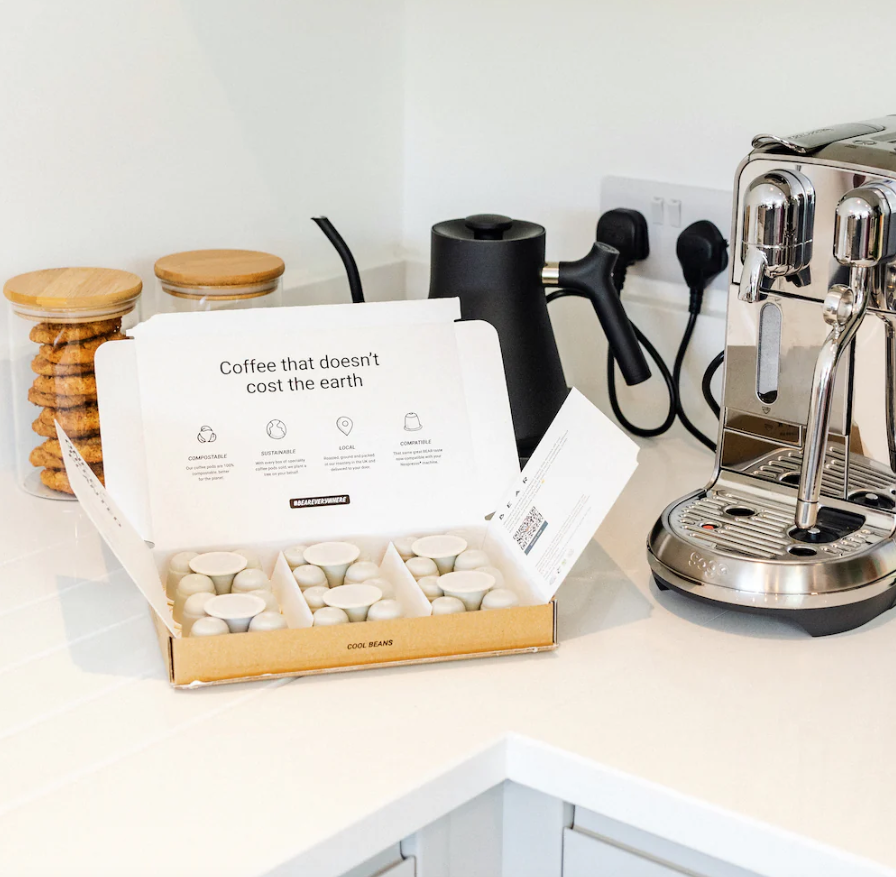 3. Sports Direct Gym Trainers
You can never go wrong with a fresh pair of kicks, especially if he's a gym enthusiast! Asics GT-Xpress trainers, are vailable for just £60 at Sports Direct.  Don't forget to pick up a gift receipt just incase the size isn't right! (Image by Sports Direct)
For the Kids!
1. The Entertainer: Must-Have Toys!
This season's most popular toys have arrived at The Entertainer, Barons Quay! Hot Wheels (£29.99), Squishmallows (starting from £6.99), and Super Mario items (from £5.99) are quickly disappearing from their shelves in BQ! Can't decide? Pick up a gift card and let the little ones choose their perfect present!
2. Asda: Cosy PJs
Cuddle up this Christmas with adorable PJs from Asda, starting at just £5! From baby sizes to teens, there's something for everyone. The long-sleeved grizzly bear PJs, an absolute steal at only £5! PJs make a timeless gift as they're perfect for family movie nights and holiday snuggles! Grab a bargain at Asda, Barons Quay.
3. River Island Kids: Stylish Wardrobe Essentials
For the trendiest kids' fashion, River Island Kids is your go-to! From partywear to casual outfits, they have a range of gifting options. Whether it's a classic kids coat, cosy knitwear, or comfortable tees, you'll find it all here. Shop for ages 0 to 16-year-olds  in-store today! (Image by River Island)
Barons Quay is decking the halls with our Christmas windows providing picture-perfect settings for those cherished family photos, capturing the joy of this special time of year. Embrace the festive vibes as artist Cara Hickey paints the town with Christmas cheer!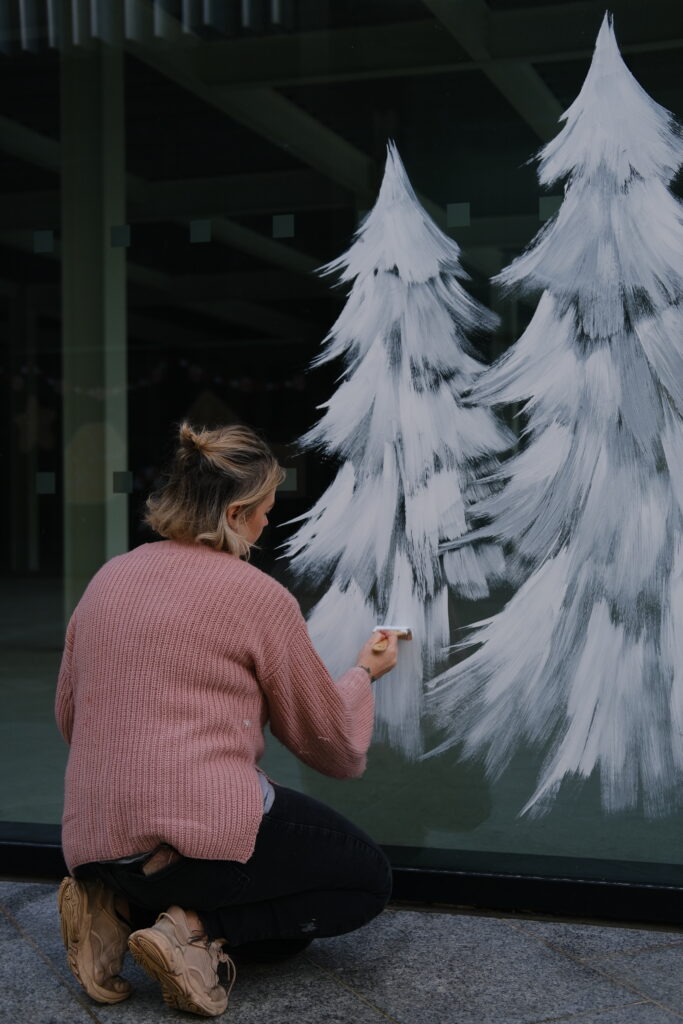 Don't forget to snap a photo and spread the festive joy by tagging us on your socials!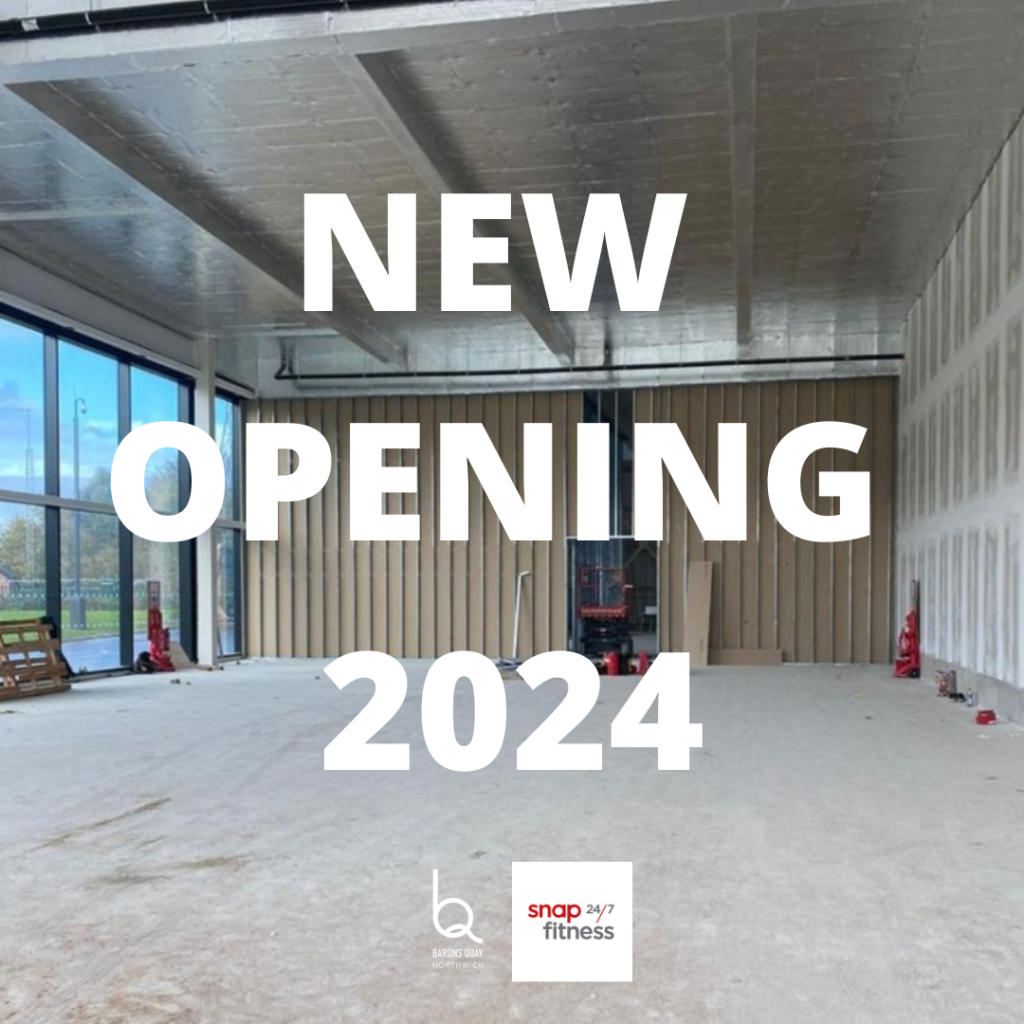 The gym will be open 24 hours a day, seven days a week, and will feature a 'large' free weights section and a "generous" amount of benches. There will also be a training area featuring a sled track, battle ropes, core bags, plyo boxes and TRX. Alongside this will be a spin studio with 'immersive and ambient lighting' as well as classes such as yoga, HiiT, circuits and core.
Founded in 2003, the US-based health and fitness club has locations around the world including Europe, the USA and Australia.
Sign up to their VIP list to be the first to know about their early bird discounted memberships, www.snapfitness.com/uk/gyms/northwich
Don't miss out on the party of the year to see 2023 out! That South African place are throwing an 80's themed disco party with the amazing Heidi Lekker hosting all night long 👏 The night starts at 7pm and for £48pp you get a stunning night of food, prizes and the ultimate drag show. Book now before you miss your chance, just give them a call 01606 331 603.
🏆 WINNERRRRRRS! 🏆
A huge congratulations to Charlies, owner of CRATE Cheshire for being awarded the Business Builder trophy at the IT List Awards in London last week! 
To find out more: https://www.creativeheadmag.com/theitlist/2023-winners/
25.08.23 – it's a date. 💘
Northwich, BEAR are finally coming for your evenings!
Your Friday & Saturday nights will never be the same again. Get ready for loaded burgers, street food-inspired small plates, cool craft beers and cocktail twists.
Bookings for Later at BEAR Northwich are NOW OPEN! Wanna get in on the fun? Hit book to make it a date😘
Quote from Ethan, Store Manager at BEAR: "We can't wait to bring Later at BEAR to Northwich. It's gone down a storm in the other BEAR stores so we're excited to hear what everyone here thinks of our new menu, new cocktails and new vibe. Not long to go now – the team and I are busy getting ready to get the party started from Friday 25th August, but tables are available to book now via our website. We hope to see lots of you there!"
Wild Tots and Dockyard Northwich will bring adventure play and competitive socialising to the town.
The Northern Lights Group of companies team is delighted to announce the opening of two brand-new establishments at Barons Quay, Northwich. These exciting venues; Wild Tots and an immersive socialising concept to Northwich will bring significant additions to the scheme, with their unique offerings and vibrant atmospheres.
Wild Tots, will replace the former Sticky Paws and introduce an array of new culinary delights, events, and activities for younger visitors. This family-friendly venue will captivate guests with its innovative menu, which combines classic favourites with contemporary twists, ensuring a delightful dining experience for all.
In addition to the delectable cuisine, Wild Tots will host a series of ongoing events and activities designed to engage and entertain both children and adults alike. From interactive workshops to themed parties and live performances, there will always be something exciting happening at Wild Tots. Families can look forward to creating lasting memories in a warm and welcoming environment, making it the perfect destination for a fun-filled day out.
Dockyard Immersive Northwich will take over the former Barons Quay Social, offering the combination of craft beers, great food and competitive socialising that has made it a hit in central Manchester. Featuring an array of recreational activities including state-of-the-art dart boards, pool tables, and live music performances, Dockyard promises to be a haven for socialising and friendly competition.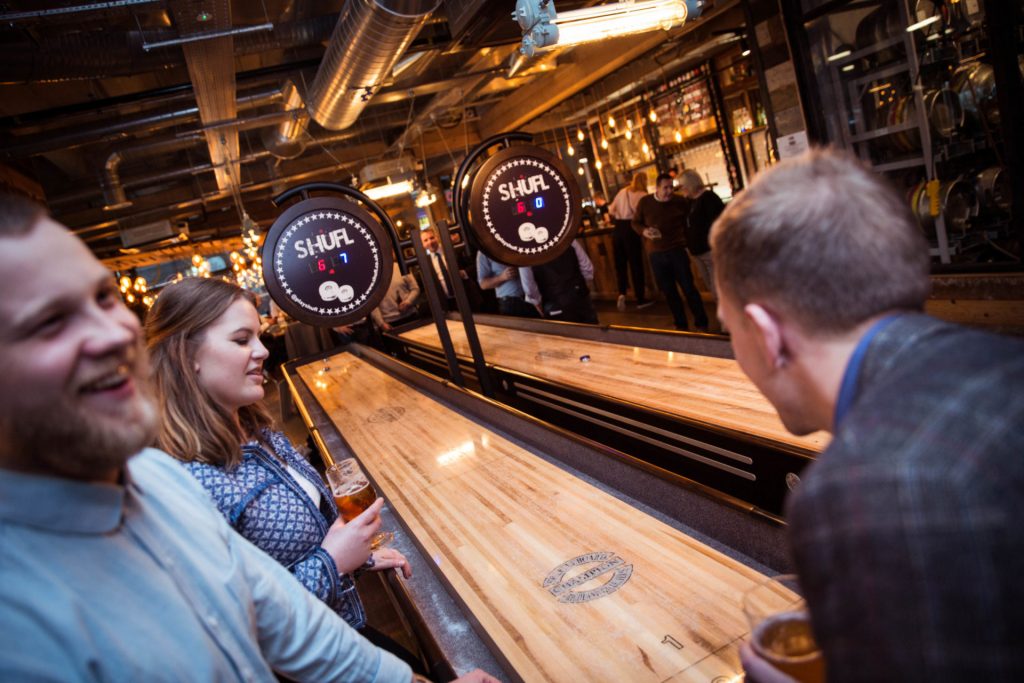 One of the standout features of Dockyard Northwich is its stunning terrace, where visitors can enjoy a game of mini golf while relishing the beautiful surroundings. The terrace offers a breathtaking view of the picturesque waterfront, providing an idyllic setting for a memorable evening with friends or family.
Steve Pilling, with Carl Fraenkli-Rietti, Joe Foster and their teams are the visionaries behind these innovative ventures, commented, "We are thrilled to introduce Wild Tots and Dockyard to the vibrant community of Northwich. These venues are designed to cater to diverse tastes and create lasting memories for our guests. We believe in providing a first-class experience, whether it's through exceptional cuisine, engaging activities, or lively entertainment. We are excited to become an integral part of the Barons Quay community and contribute to its growth and success."
Councillor Nathan Pardoe, Cheshire West and Chester Council's Cabinet Member for Inclusive Economy, Regeneration and Digital Transformation, said: "The Council is committed to the regeneration of Northwich and I am delighted that Wild Tots and Dockyard Northwich will be opening in Barons Quay.
This latest news is great for Northwich, showing continued business confidence in the town and further boosting its economy."